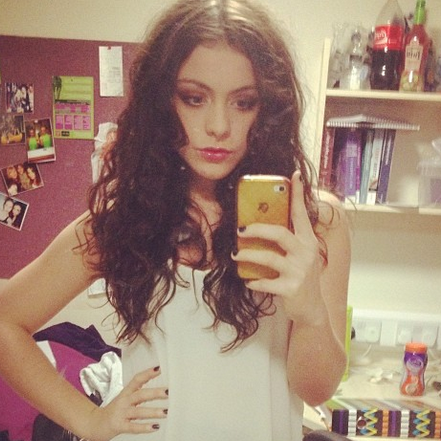 Jade Michelle.
Perhaps I'll leave this place. I've far horizons to explore. The world is wider than my feeble vision, and echoes can not see. I feel a calling to depart from the commonplace and usual. My perception has been dulled by repetition. And so I'll leave, take up my hopes, and travel far, to that waiting destination until existence again bores me. Then I'll leave once more.
Links
Personal Posts,
Quotes,
Tell Me Secrets,
Twitter,
B-eat.
I suppose if the goal is to find someone with mutual interests, I need to find someone who will write postcards to our grandparents on a rainy day, because… you know, I think that's a rather lovely thing to do. But I guess these are things that little kids do… paint pictures for their parents together… so maybe instead of wanting to have a boyfriend I should volunteer at a nursery… I was babysitting all my ex-es anyway. I think this would be healthier.
I am still waiting to meet someone, who will think that my thoughts are the most beautiful in the world, and who will be completely enchanted by them. But you cannot control, you know, who walks in your life. And until then, all I can do is keep my thoughts beautiful, may they be sad or happy.
I once read that people feel the same things, just at different times. I think this statement was supposed to be encouraging, it was supposed to make you feel less alone in the world. Granted, it is true… but it didn't make me feel any better. For me it just pointed out perhaps the most ironic aspect of human existence.
I've realised that every adventure I've ever taken was out of spite. It has always been more away from something than towards something, and this has to change; not even necessarily the destination but definitely the route.
Some people think life is like a roller coaster, but my life is more like one of those rides that spin really fast so you're pinned to the wall and can't do anything about it.
All my days off are characterised by inertia. I think to myself "oh I could do this! Or I could do that!" But instead I spend the whole day weighing up my options and end up staying at home.